Urban Harvest Shindig this Saturday
I have no idea what Diggity is all about, but some of your favorite trucks will be at 9th and Speer this Saturday from 12-7pm! And? Beer. From Left Hand. Eat it up, people!
From an email from the event organizer:
Come join Diggity as we celebrate the changing of the seasons here in Denver with Fall-themed Food, Drink, Halloween, and other Diggity Fun!
Come enjoy:
Unique Fall dishes from Colorado's Top Gourmet Food Trucks, including Crock Spot, Mikes2 Kitchen, Chef Driven, N.Z's Smokin' Guns, Bon Bon Buggy, Sweet 'Ness Cupcakes, Mythos Gourmet Greek Food Truck, and more!
Left Hand Brewing Autumnal Beer Garden
Anderson Farms Punkin-Carving Contests
Apple Bobbing & Spiced Cider
Halloween Makeup Booths
Tickets & giveaways from Terror of the Corn Haunted Hayride & Ghost Town
Balloon & Lantern Launch at Sunset
Colorado Movie Cars
Music, fun, and games for all ages, all day long!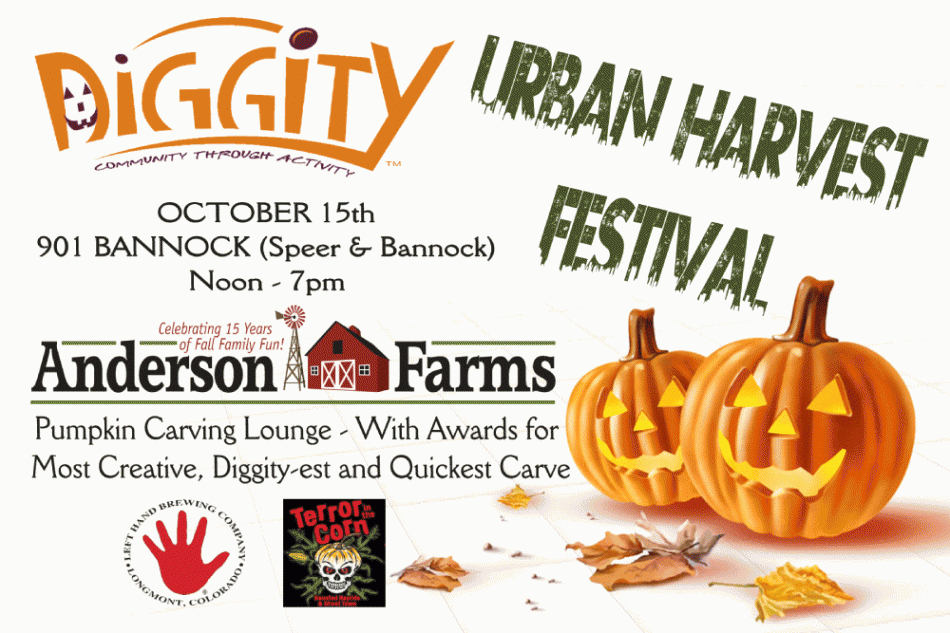 Share this!