It's a Bash and Block Party Kind of Weekend – Ready, Set, GO!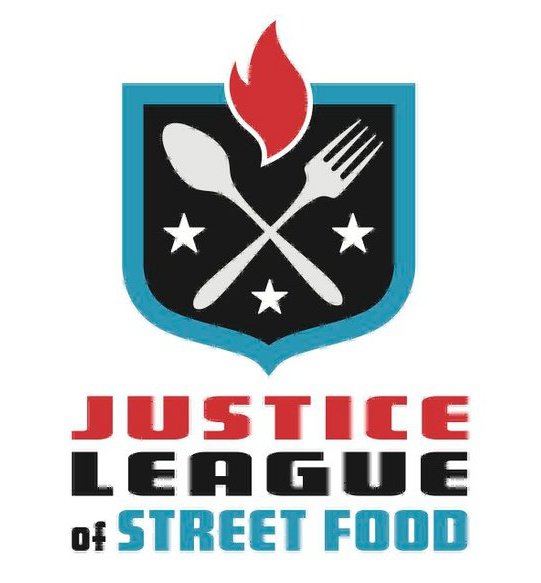 If you're wondering how to fill your time this weekend we've got your answer. Denver's coolest food truck conglomerates – Justice League of Street Food and Food Truck Renegades – are both serving up their best eats this Saturday at two separate events in the city. And, for our most dedicated foodie followers, rest assured it is possible to make it to both events! Although, your stomach might not like you afterwards.
Justice League of Street Food Bash Numero Tres
If you weren't able to make the first two street food parties by JLSF, now's your chance to make up for it. Featuring some of Denver's most daring and talented food masters, including Biker Jim's Gourmet Dogs, Pinche Tacos, Steuben's Food Service, The Steamin' Demon, Inventing Room, The Denver Cupcake Truck, Sully's Slice Truck, The Biscuit Bus, Stick it to Me and guest trucks Cream City Treats and Quiero Arepas, this is sure to be a rager that will satisfy your appetite and quench your thirst. And yes, I
do want Arepas (Venezuelan corn cakes stuffed with mouth-watering ingredients) as I type this.
To top it all off, the bar will be handing out brews from Avery Brewing and making margaritas and sangria for those craving something slightly more dangerous. With the addition of the new beer carts and music from DJ Bobby C and DJ Kenny T, it's a guaranteed good time. Plus, everyone knows sequels are the best (ok that's a lie but had to throw it out there).
When: Saturday, August 13, from 5 p.m. – 11 p.m.
Where: 3507 Ringsby Court – Map
Food Truck Renegades Block Party
What could be better than food, booze and good people filling an entire block of the Denver Highlands neighborhood on a warm summer night? If you have the answer to that let us know 'cause we're stumped. This Saturday the street food pros of Food Truck Renegades will be assembling to deliver their best bites in one of our city's most beautiful neighborhoods. Participants may include Street Eats, Crock Spot, The Bon Bon Buggy, Mikes² kitchen, Mythos, Sweet Revenge Cupcake Truck and NZ's Smokin' Guns. Coache's Scoop a new ice cream and assorted frozen treats truck, will also be there! From tacos to gyros, this party has a foodie covered.
When: Saturday, August 13, from 4 p.m. – 9 p.m.
Where: 3310 Shoshone – Map
Who should you bring??
Both events will be family friendly affairs complete with a bouncy castle (Renegades block party) and a playground area (Justice League bash), so go on and get out there with the whole family. Just don't forget to share your thoughts with us afterwards!