Meet your new favorite BBQ Trailer!
Hello Boulder BBQ Lovers!
We have a new trailer to tell you about.  Say hello to Top of the Hill Grill West!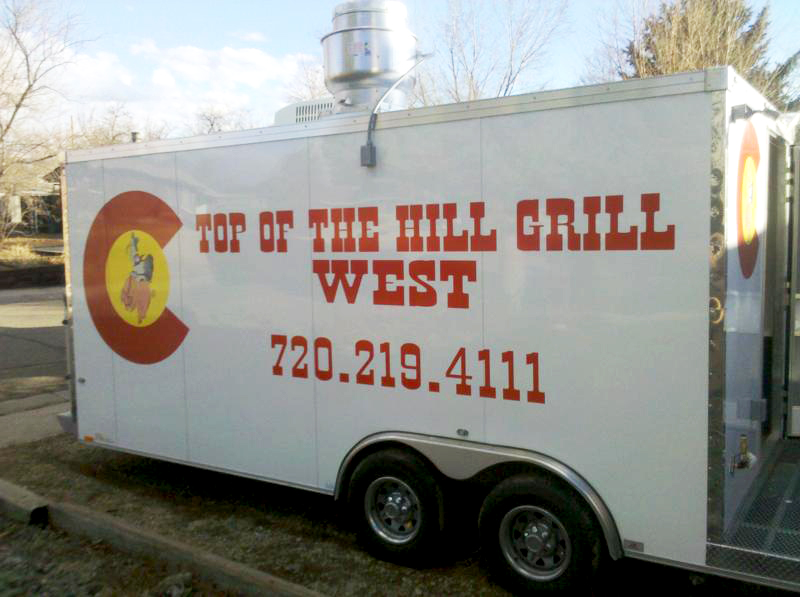 This BBQ apparently put Brattleboro, Vermont, on the map and the owners seek to bring that same delicious homestyle BBQ to us lucky Q lovers here in Colorado.
According to AJ Julian, one of the two brothers operating the truck, their goal is simple, "We want to alter peoples perceptions on street food and show them that there doesn't have to be a compromise between affordability, convienence and most of all, quality."  I'd say, looking at their menu, they are definitely hitting the mark.  And this comes from me, a (mostly) vegetarian!  Here, have a look for yourself: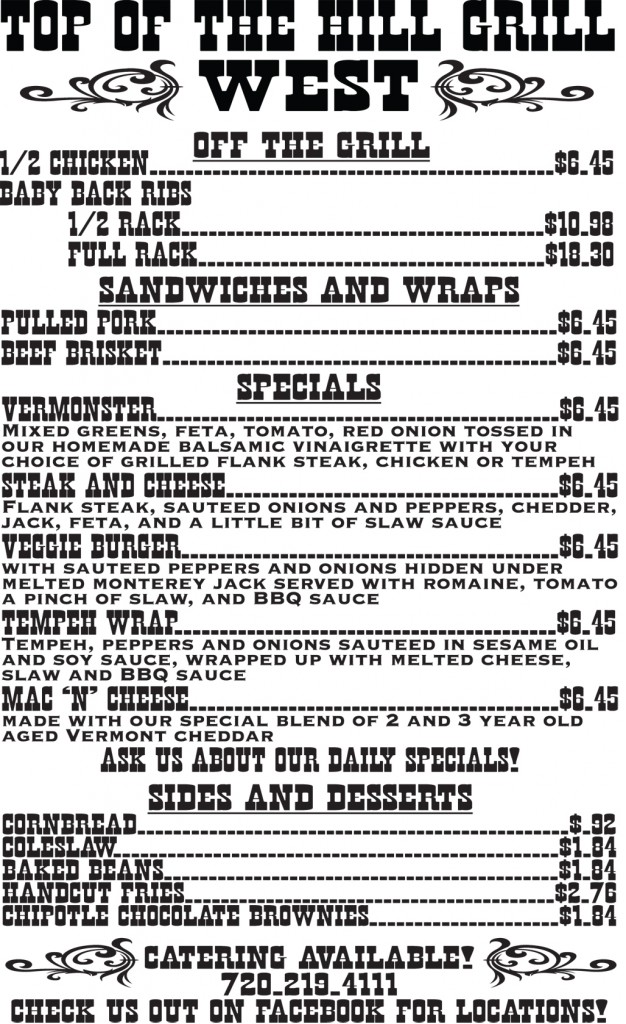 I, for one, cannot wait to make the trek over to Boulder to try their Tempeh Wrap and Mac n' Cheese!
AJ was sure to state that they aren't just a carnivore carnival.  Not only do they offer vegetarian fare in addition to a meat lovers paradise, they've also just added a baker/chocolateer to the mix and are currently offering chipotle brownies among other things.  Wow.
You can follow Top of the Hill Grill West on Twitter and Facebook to find out more information about where they are, what they are serving, and for any special catering needs you might have.
<slurp>
Share this!