New Street Food Pod @ 15th and California!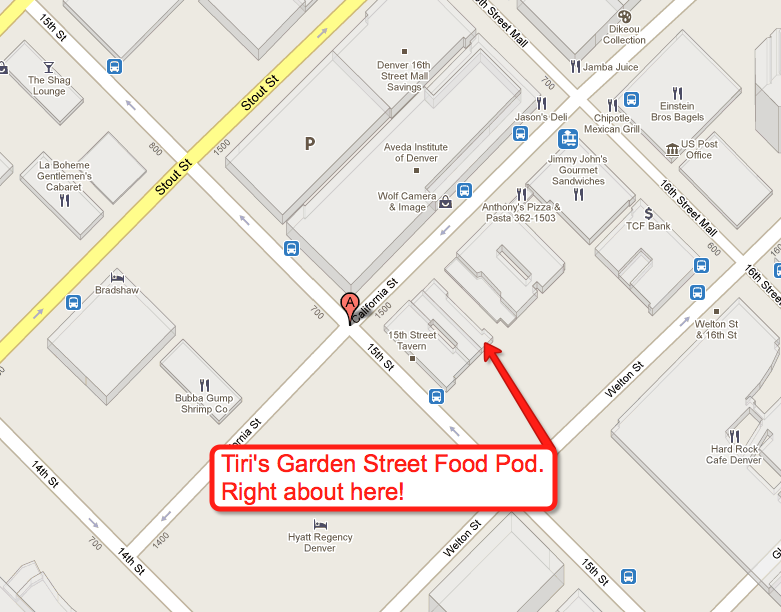 Hey Foodies!
Denver's newest street food pod, or food court, is shaping up nicely just behind Tiri's Garden at 15th & California. They've been slowly attracting the attentions of our bellies over the last few weeks, but it seems that now they are set to really get things rolling.  Stop by and sample some food from some of Denver's best trucks/carts.  Some of the vendor's offering up some eats today are:
Please let us know what other vendor's we are missing!
Share this!