Local Boy Makes Good: Yay for the Cupcake truck!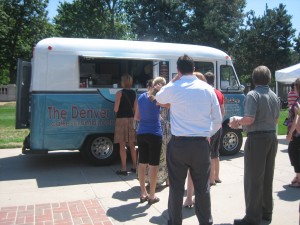 In case you didn't catch it, folks, Clementine, Denver's beloved Cupcake Truck, and her caretakers Sean and Denon were featured on NPR's All Things Considered back in June.
Share this!
This entry was posted on Monday, August 2nd, 2010 at 8:36 pm. It is filed under Featured, General and tagged with cupcakes, Denver Cupcake Truck, Desserts. You can follow any responses to this entry through the RSS 2.0 feed.