Justice League Gets a Crowd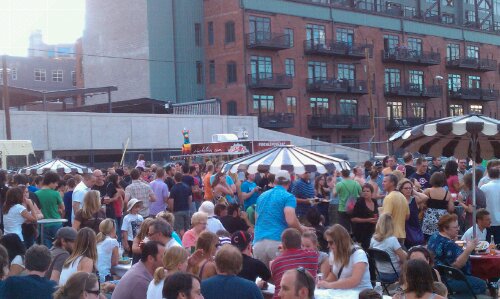 I think it's safe to say they got a good response. The line to get in is about 50 people deep, and food lines are up to 20 or so minutes. Kudos to Pinche Tacos for processing orders in under 5 minutes, though! More news tomorrow!
Share this!
This entry was posted on Saturday, August 21st, 2010 at 7:30 pm. It is filed under Events and tagged with Justice League of Street Food, street food party. You can follow any responses to this entry through the RSS 2.0 feed.