Bikes + Street Food + Beer. What's not to love?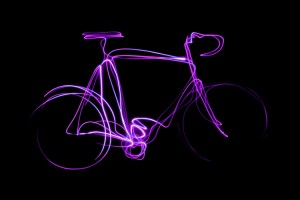 Thanks to Eric at Basic Kneads Pizza, I just learned that one of my favorite Denver bike shops, Salvagetti, is having a party tomorrow night (that's Thursday, Aug 19), and they've invited some of our favorite street food vendors to show up and feed the masses.
From the Salvagetti site, the party is…
A Celebration of 3 Things
BikeTown USA is giving away 30 Jamis bikes!
We have been open at 1611 Platte St. for a year!
Bikes!!!!!
The party will be at Salvagetti, which is at 1611 Platte St. . It starts at 6p and will go until "about 9:30pm since it is a school night."
Bring cash for food, an ID for beer, and a love of bicycles. Congrats to Scott and the Salvagetti crew on your first year in your new location. We always knew you were awesome, and you just got awesomer. Seriously – beer, bikes, and street food?! Way awesomer.
Share this!